We want to present you a first class tourist option, the RURAL HOTEL MONTEBREAMO, which was inaugurated last August in the Villa de Pontedeume, in the province of A Coruña. It is an excellent rural accommodation that offer infinite tourist options;
…. city tourism
Among its many attractions, its strategic location stands out, being very close to the naval city of Ferrol, the "urban" city of A Coruña and the tourist city par excellence of Galicia, Santiago de Compostela.
…. beach tourism
It will be very attractive especially in summer due to its proximity to the different beaches in the area, as well as for enjoying the nightlife of the seaside town of Pontedeume.
…. in the heart of the English road.
Whether you are one of the most expert or not, Montebreamo
It is located at the foot of the street of the ENGLISH ROAD, 32km from its beginning in the Port of Ferrol. This hotel will seduce you, being a great opportunity to recover from an incredible stage in top quality accommodation.
….The rural hotel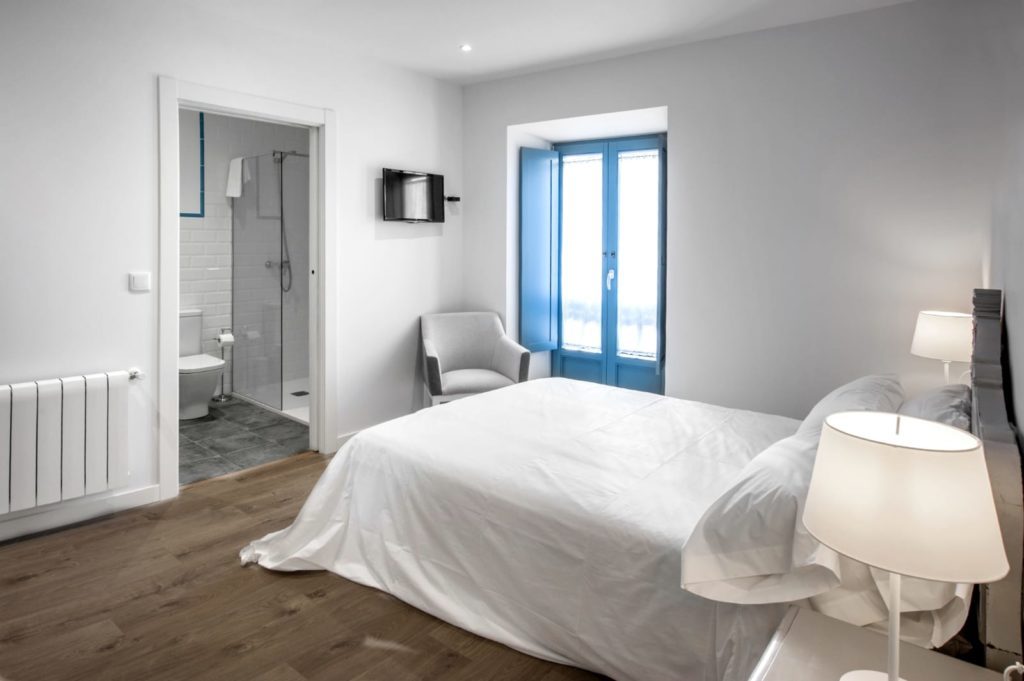 Montebreamo is an old house in the Villa de Pontedeume owned by Moncho and Mary, which has been completely restored and equipped to detail, now giving rise to a very comfortable Rural Hotel. Designed by the interior designer César Fuentes, both inside and outside, all its aesthetic resources are perfectly combined, creating from the simplicity the most welcoming of environments.
Solutions Contract As a specialist in hotel equipment, it has been present in part of this installation having equipped everything related to rest, Bases, mattresses, pillows as well as other various plugins such as linens, towels… All of them are first quality Contract options for the comfort and relaxation of its users. Here are some images of this modern and comfortable rural hotel.