Are you looking for a design table for your garden or terrace?
Today we want to recommend you a minimalist and sober garden set that, as you can see in images, fits perfectly with its surroundings, a house by the architect Patricia Montes that exudes design and elegance. It is a set of Contract furniture by Pedrali, in this case brought into the home.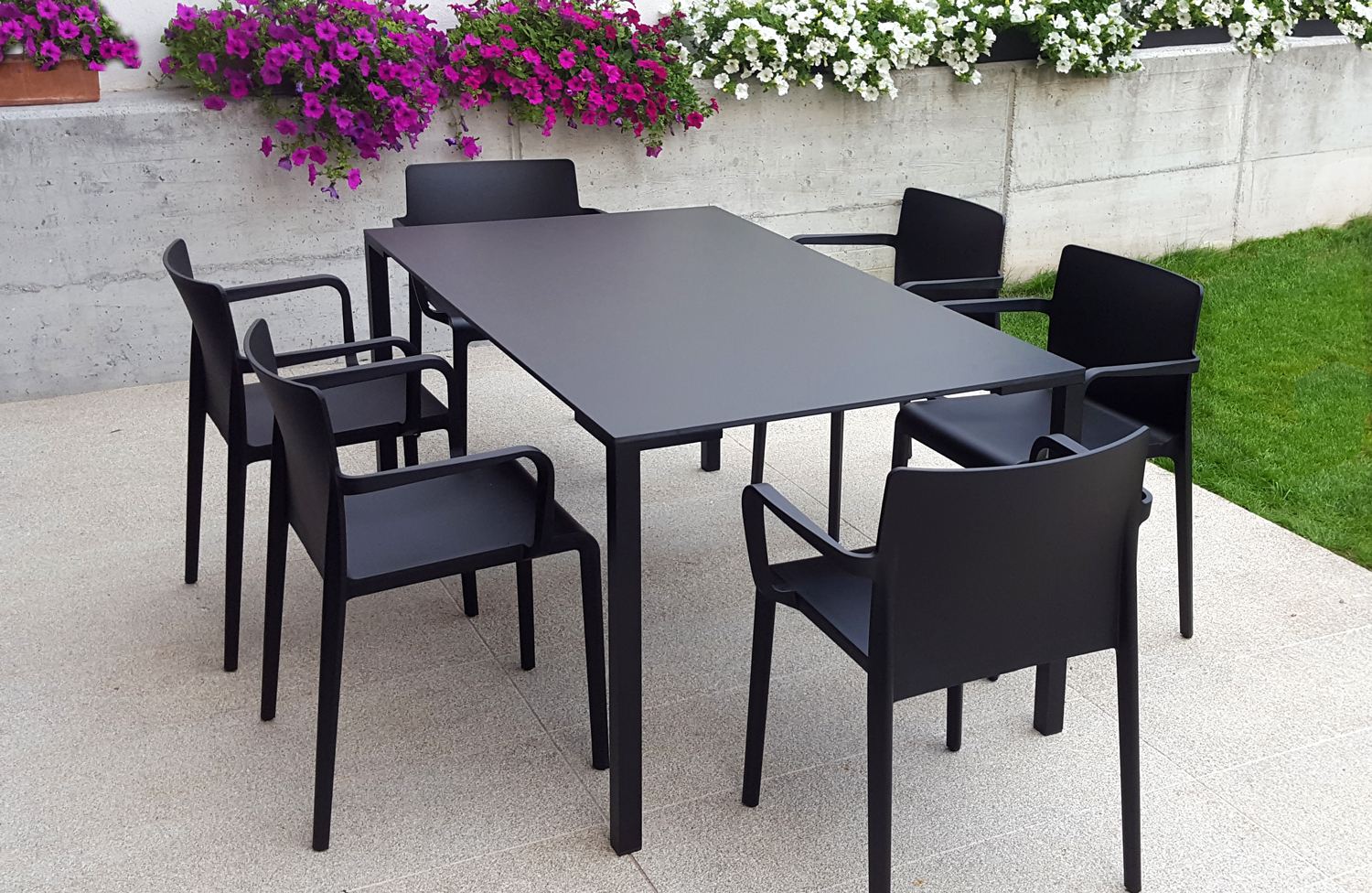 Togo table is a table with a minimalist line made up of a high quality compact top and a 4-legged aluminum structure with longitudinal reinforcements that gives it great strength. Its design and finishes make Togo a very versatile table suitable for both outdoor and indoor use in homes or contracts as a work table in a study or office. In this case the TOGO table by pedrali is combined with a reclining armchair that breaks its formal line, this is the Volt armchair.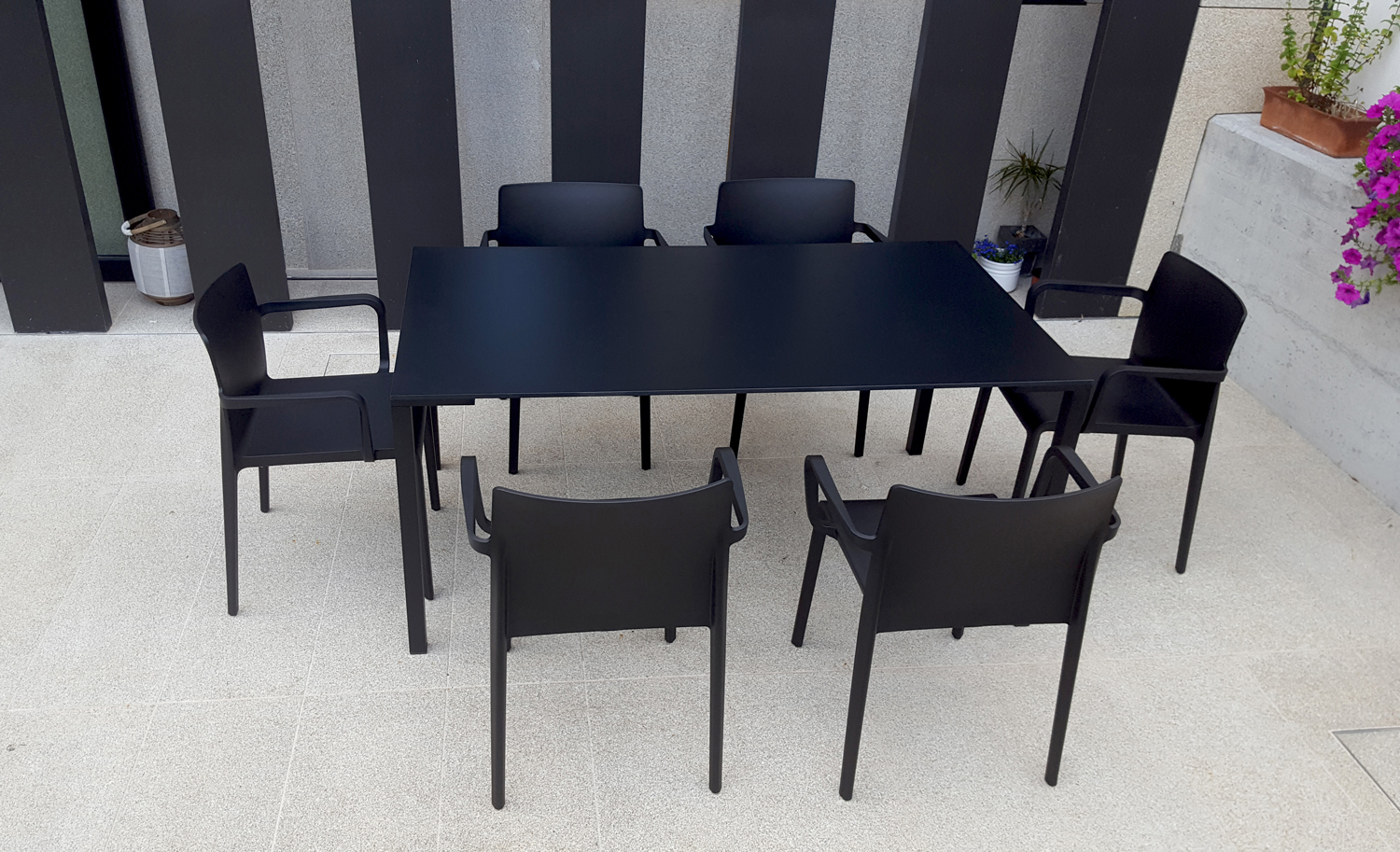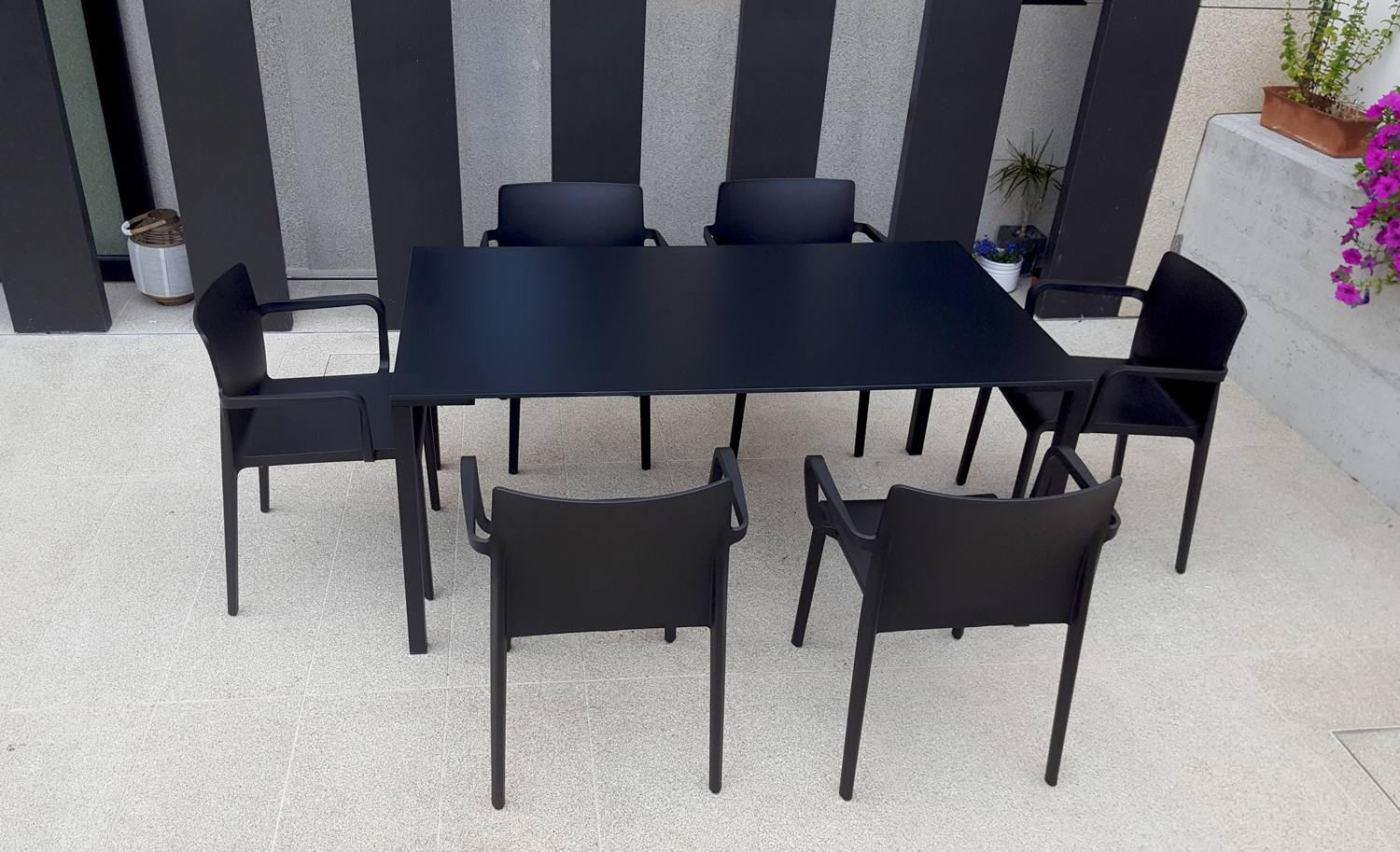 An armchair made of injection-molded polypropylene and fiberglass, which attracts you in short spaces due to its technical finish and its lounge-style line. Volt is a safe bet that in quality / price breaks the mold. Highly durable and resistant, it is valid for both interior and exterior, it is available in various colors, reaching its maximum lounge expression with the color white.